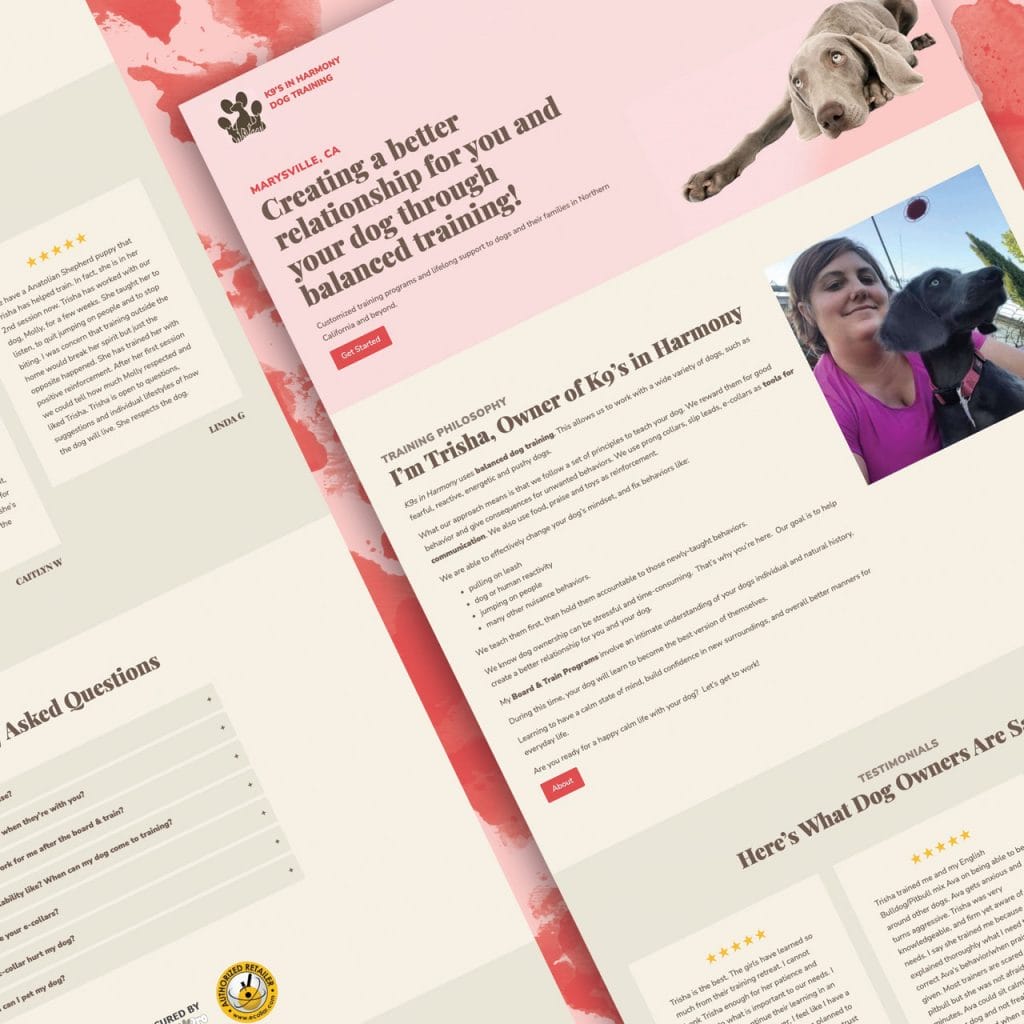 Customer since: 2021
K9s in Harmony Dog Training, a balanced dog trainer in Northern California, needed to move away from the unprofessional Wix website that they had to a new, professional website. Trisha wanted the website to reflect her personality, but she was also raising her prices, and needed a website that would support that.
That's right– your website can back you up and tell your customers that you are worth the prices you charge. A website that looks cheap– broken layouts, pixellated low-quality images, unprofessional font choices, or other design issues– is going to make visitors trust your business less. It creates a feeling that the business isn't successful enough to afford a good website, and customers might wonder why.
So getting a professionally-made website isn't just a beauty contest. A great site can help your business be more profitable in other ways, too:
Better SEO, more traffic: A well-made website is going to be easy for your customers and search engines to find. You'll have the potential to increase your site traffic.
Better lead conversion: A quality website looks good on a variety of devices and screen sizes, and is easy to use– so your visitors will be able to stick around to listen to your marketing message and become a lead, instead of hitting the back button.
What I did: web design, web hosting
---
Trisha, Owner of K9s in Harmony says:
"I recently worked with Kelsey and had a wonderful experience. She truly listened to my needs and ideas. She gave me feedback on ways to improve the overall function of my website. The finished product was nothing less than stellar. It turned out perfectly and reflected my personality. Thanks again Kelsey."