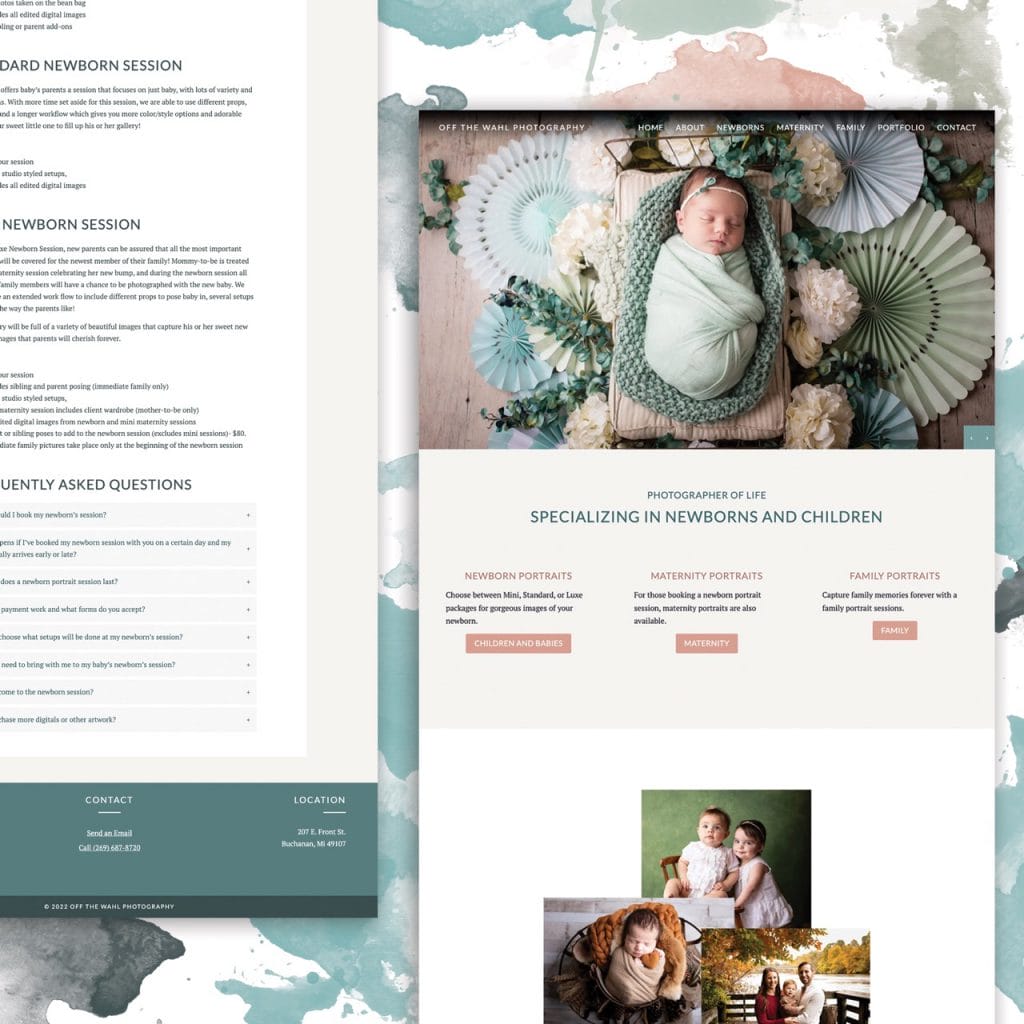 Customer since: 2022
What I did: web hosting, web design, website management
This Michigan photographer, who specializes in portraits of newborn babies, maternity photo shoots, and family portraits, needed a website that answers all her client's questions and showcases her amazing & adorable portfolio.
I helped her organize her packages into customer-friendly, easy-to-understand copy featuring standardized outlining and FAQs.
The design of the website is clean, mobile friendly, SEO friendly, and fast-loading, even with large photos.
I manage her website and host it, keeping everything secure and up-to-date when her prices or other details change.
Next on the horizon is integrating online booking, which will save her time and effort and ensure that her clients can see her available dates and easily book & pay their deposit.