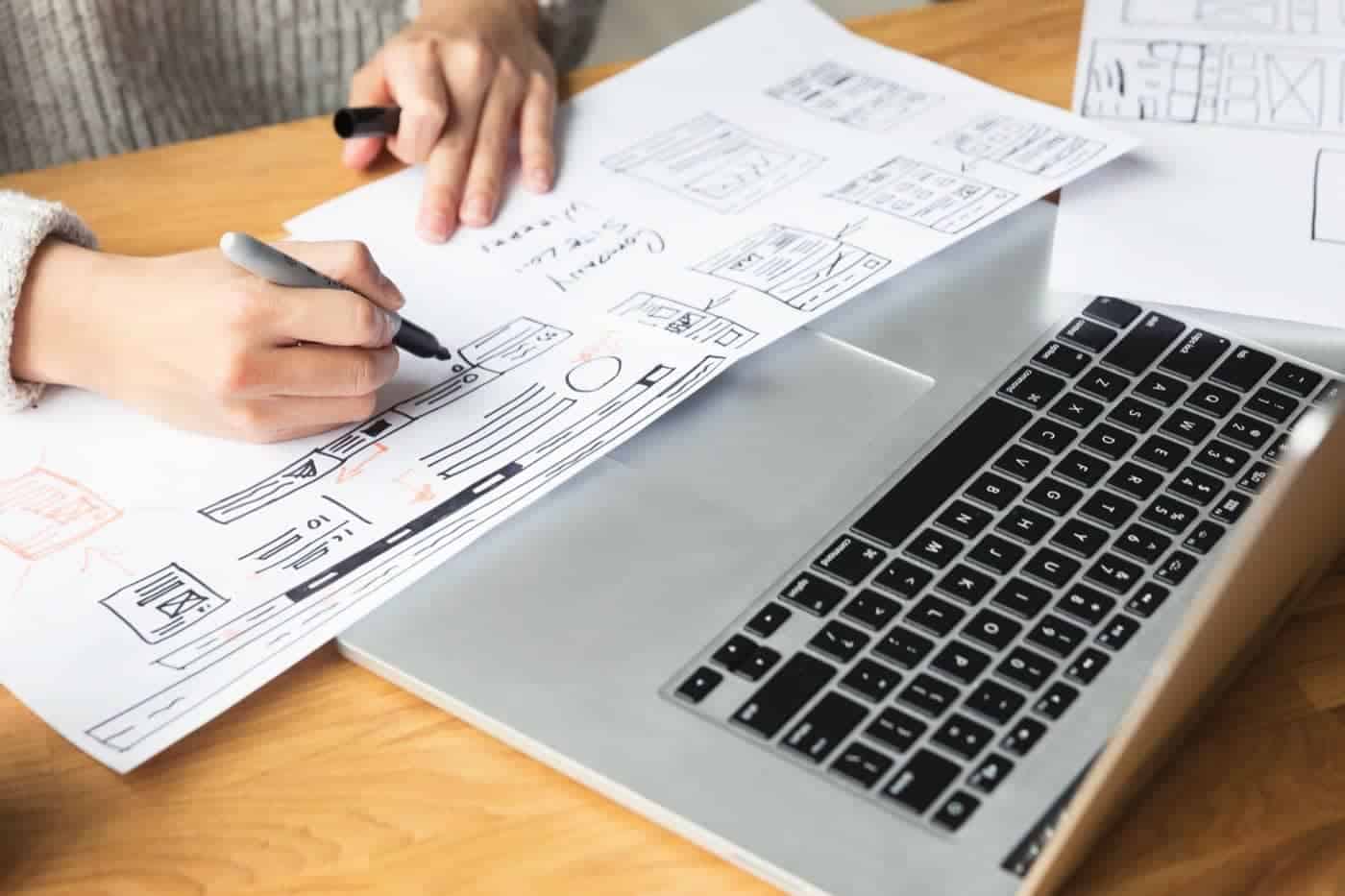 Full range of Web Design Services
Affordable Websites for Small Businesses
I build custom, professional websites that look great, load fast, and make you money.
---
Your time is too valuable to keep struggling with a website that isn't getting results.
Your business needs a website that gets increased web traffic, strengthens your brand, and generates leads online 24/7/365– all on a small business budget.
I provide a full range of web design services:
Web design
SEO services
Website management
Web Hosting
---
Results focused web design
Your business doesn't just need to get web traffic: you want to attract and persuade ideal customers. That means that every part of your website needs to focus on your customers, answer their questions, overcome any objections, and be your best salesperson– 24/7.
SEO Friendly web design
Your website needs to be built from the ground up with a solid SEO foundation. That means being coded properly to be accessible to search engines, loading quickly, and passing Google's Core Web Vitals test.
Mobile responsive websites
Standing out from a crowded market with a website that looks great and works smoothly on all types of devices– today, a majority of website visitors are using mobile devices and touchscreens. Your website needs to cater to their needs.
---
Get started with a lead-generating, effective website with baked in SEO that looks great on every device!
---
---
How to get started
If you're wondering where to begin, you're not alone. It's easier to take the first step when you know what the whole process will look like.
Here's what will happen after you contact me for a quote.
---
Discovery call

On the phone or in a videoconference, we discuss the needs, challenges, and goals of your business and how your new or redesigned website can help.

Scope of work & agreement

After the call, I write up a proposal to be sure that we are on the same page about what the project looks like and how long it will take, along with a firm quote on how much it will cost. Once all the details are in writing and after the deposit is paid, your project can start.

Content gathering

If you need to get found on the web, quality content is critical. If the project scope includes content gathering & editing, you'll be able to easily provide the content by answering questions about your business, and using fill-in-the-blanks style forms and other helpful methods for getting all the content we need.

Look & feel development

I create a style guide, which represents the visual aspects of your website and ensures that your branding is consistent throughout your marketing– both online and offline. Rather than mock up every page, it conveys the look and feel by nailing down your fonts, brand colors, and general style.

Building the website

I will develop the site and populate all content. After it's ready, I'll present it to you and get specific feedback and notes through a guided review process.

Site launch

Once you sign off on the final product, it's time to launch! I will install your website your web host and your site is ready to go live. If there are questions or post-launch minor tweaks and additions, I warranty my work so I'll be there .

Ongoing support

Just like any software, your website needs updates and maintenance. Your business will grow and evolve too, so it's important that your website reflects that! I offer a free trial of my Website Care Plan with every new build.

---
---
full suite of web design services
Your go-to gal for web design, web hosting and website maintenance and more.
---
Digital marketing & SEO
Want to boost website traffic and conversions? Get measurable, improved results in search engine results ranking at an affordable monthly fee with the SEO add-on to the Website Care Plan.
---
Frequently Asked Questions
---
How much does a website cost?

Please download the pricing guide by filling out the contact form to get a ballpark quote on what your particular website would cost. I outline price ranges for various types of websites there, and you can download it immediately after filling out the short form.
---
How long does a website take to build?

Typically, websites take between 6-12 weeks. How long your website will take to develop depends on factors like how many different pages or types of pages need to be developed, how much custom functionality needs to be developed, and on the readiness of your text and image content.
---
My website is slow– can you speed it up?

Almost certainly! Many web designers don't build websites with any thought about performance. Other times, a website starts out fast, but gradually slows down as it ages.

Whether you're looking for a complete rebuild, or you just want to speed your website up, drop me a line and I'll let you know what I can do. I won't take your money if I can't get your website to meet my high standards for speed and quality.
---
Do you do SEO?
---
Where are you located?

I'm located outside Tucson, Arizona in a town called Rio Rico. It's pretty small and very quiet and there's lots of cows, which I enjoy. It's not as hot as you would think.

I have worked with many small businesses all over the United States and Canada, as well as a handful of larger corporations when the project is right.
---
Do you offer web hosting?

Yes, I can host your website. I offer high speed, reliable VPS hosting as part of my Website Care Plan.
---
This small business owner now has a professional, custom website.
Her website had ton of SEO value, but needed a major update to be mobile responsive and more professional. We also needed to implement a totally customized appointment booking & payment system. Her project was a success, the website retained its existing SEO value, and her business has grown.
I can only say good things about Kelsey. She's a brilliant, diligent, professional [web designer] who takes care of all our website needs. From the beginning she always took the time to answer all my questions thoroughly (and I've had a LOT of questions). She really knows her stuff and she is a pleasure to work with. I highly recommend her.

Macarena Guerrero
Owner, Rivadavia Driving School